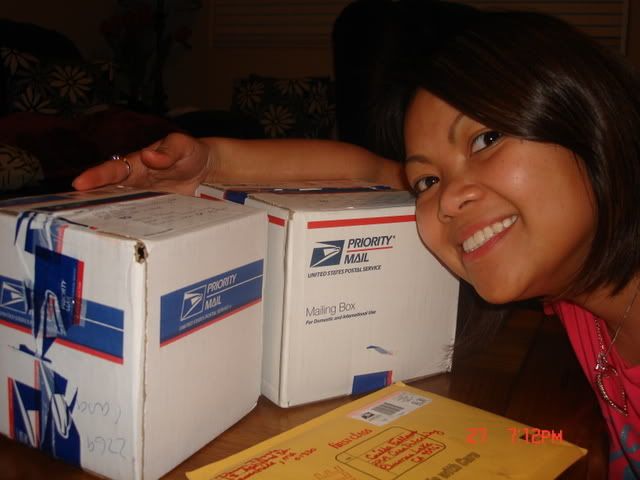 Oh my gosh, today was such a great day for me. I am totally amazed at how much love I've been receiving lately. I am so not used to all this attention being showered on me because I'm usually the one spoiling everyone around me!
So, with all that said, I'll let the pictures speak for themselves...
First off, I had been looking for the Martha Stewart Scallop Heart Punch and couldn't find it around me so when Aleida, from Studio Calico message board put out a "HELP" post about the punch and someone found it for her, I thought maybe I could ask too. Well, I did and sure enough, Michelle found one for me and she sent it to me without even waiting to get paid. That was really awesome! I got the package yesterday but just finally opened it today.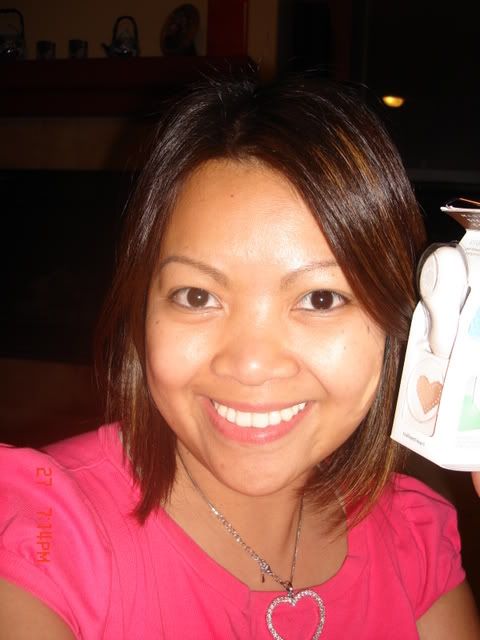 Here is a picture of me with my punch from Michelle! Do you see that smile??
Here's another one with an even bigger smile!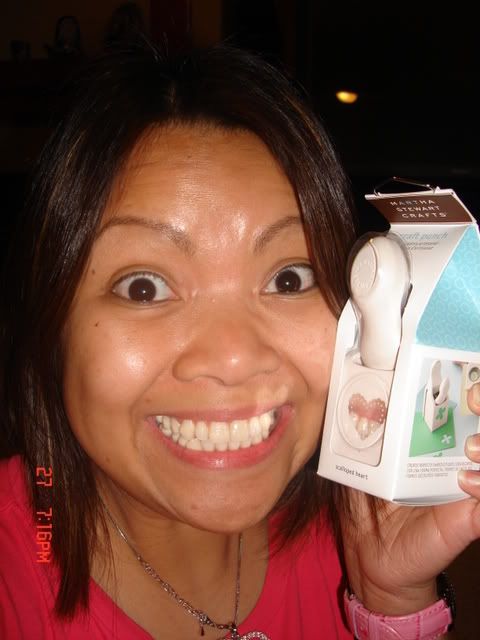 And here's one with my really excited smile just like one of my daughter's pictures!
As if that wasn't enough, I also received the package that Dawn, also from Studio Calico had sent me with the autographed business card of Donna Downey. She had a class with Donna last weekend and I had posted that I love Donna Downey so she had asked her for an autograph for me! How sweet! Even when she's having a blast, she still thought of her newly found online friend :-)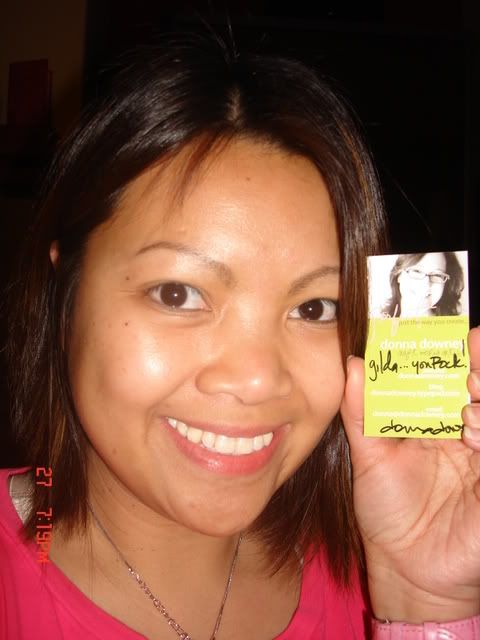 So, you think that's enough for one day??? NO! I got another package this time from April. She said she was going to send me a "little something" to celebrate my 100th post on the Studio Calico message board but OH MY GOSH, this little something is not little at all. It had all kinds of goodies in there and even though I thought I had lots of stuff already, all of the stuff she sent me are things I don't even have. She also surprised me with the Heidi Swapp Butterfly mask that I had been looking for too. By this time, I couldn't take a picture of myself anymore because I couldn't help but cry! I kept asking myself, what did I do to deserve all of these?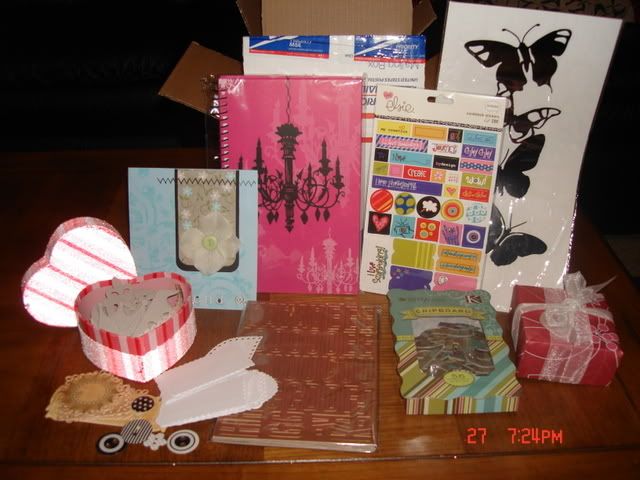 This was everything she sent me! I love the little box with the ribbon. What I love most of all is the handmade card. Inside the heart shaped box were lots of chipboard crowns and stuff along with some tags and buttons.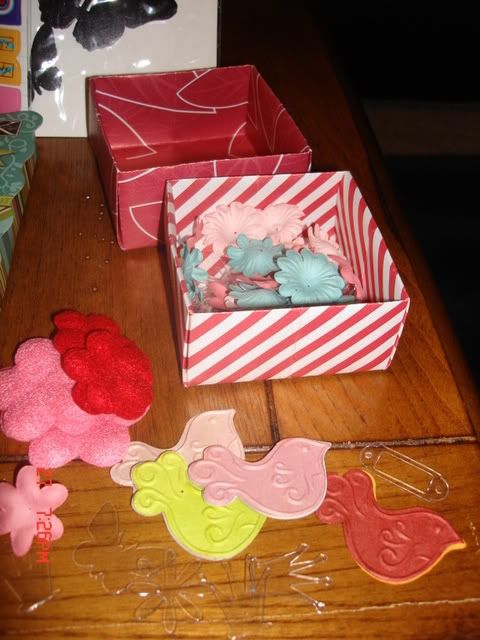 This is what was in that little paper box with the ribbon. It has lots of little cute things like felt flowers, Heidi Swapp Ghost shapes, and that little adorable embossed birds in different colored cardstock. It is so amazing! I love everything!
Also today, my bestfriend and I went out and she treated me out for lunch at Olive Garden. I had told her before that I had never been there because since my husband is so picky when it comes to food, he wouldn't have anything to eat there so she decided to treat me out there for lunch. I had Chicken Marsala and it was DELICIOUS.
So, what could be better than a day like this???? Again, THANK YOU, THANK YOU, THANK YOU, to Michelle, Dawn and April! You guys are simply the best! How can I ever pay your generosity? Just know that I will never forget this day! You made me feel soooo special and loved.